This is the story of Kekeli Gafatsi as it unfolds. I am passionate about a few things in life, and the first of these few things is FREEDOM. In fact, all forms of freedom; freedom of time, freedom of movement, freedom of space, freedom of thoughts and beliefs, freedom to dream, and above all, FINANCIAL FREEDOM.
Because I believe in freedom, I believe in automation, and because I believe in automation, I believe in work that can be automated, and that led me to finding opportunities on the internet.
Personal Conviction
I do not think that we (mankind) were made to come to Earth to go to school, work, eat, have children, and die (what I call the "rat race"). I believe there is more to life than this. I believe it is great to have all of the above, but it is greater to "live". I think most of us are trapped in the "rat race" and never get the opportunity to live life to the fullest (the life of freedom).
Life Before Digital Marketing
I went to school just like the majority of kids in Ghana, but from a very humble background. I have always been passionate about business and money-making ideas since I was 9 years old.
This passion birthed a series of start-ups from a tender age. From farming (plant and animal rearing), petty trading, and even "alcohol distillation," I've had a number of successive informal start-ups between 9 and 17 years of age.
I had my first formal business, which started as a hobby in high school, became a passion in university and became a registered business after university.
I managed Dekells Branding Ltd, a visual advertising business (mainly corporate branding and printing services), until 2020, when business was hit by the pandemic (Covid 19) and my business suffered a hard blow.
Digital Life Journey
Even though I managed Dekells Branding full time, I had an eye on digital marketing all along, but I never had the opportunity to work online full time. It was always a part-time job. The pandemic forced me to fully go after internet marketing—a change I will never regret. Dekells Branding was more than a 9 to 5 job (I know entrepreneurs can relate). This was a case where you, as the business owner, had to practically work 24/7 on the job.
The Book that Changed My Life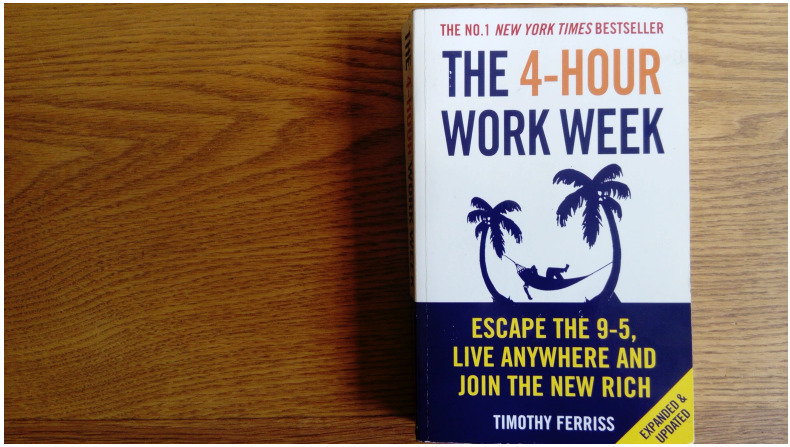 I had some amount of success with Dekells but I knew a lot was wrong with my business model.
Dekells made me a prisoner in time. It was back breaking, and worse of it, it was less rewarding. With all these, I knew it might take forever to see my dreams come to life. The DREAM OF FREEDOM. I dreamed of financial freedom that births freedom of time, movement, location and freedom of choice.
In 2020 when we were forced into lock down, I discovered a book titled the "The Four-Hour Work Week" by Tim Ferris. This book changed the course of my life. I wished I had read this book earlier than I did.
I became a student of Tim Ferris and his "Four-Hour Work Week" book ever since. I totally embraced his concept of work automation and the 80/20 principle. The principle simply says that 80% of outcomes come from 20% of cause/effort. This principle exposed how I was stuck in the "rat race" for half a decade, making a little to no progress. I discovered that I could digitize and automate my life and work few hours a week. You should read this if you haven't.
With this knowledge, I closed down my business and started a journey to creating business online for the digital life.
I lost thousands of dollars in the process. I bought course after course.
Trust me, trying to make money online without the right guidance is a bad idea. DON'T DO IT!
How I Became Successful on the Internet
My confusion started clearing when I Joined affLIFT Forum. This is a community of internet marketers (thousands of mentors and in learners in one place). This is a perfect platform to start ones make money online journey. You have the opportunity to ask questions any time of the day and you are sure to have someone providing an answer. Hundreds of threads to read, Hundreds of Follow along posts, dozens of case studies and they even have free courses for beginners.
Anyone interested in affiliate marketing, especially paid ads, should do well to join affLIFT forum.  AffLIFT lifted my confusion about internet marketing. It is through the help of this forum that I was able to make my first ever affiliate commission ($33.63) on the internet.  
Read More: AffLift Forum-Learn From The Top Marketers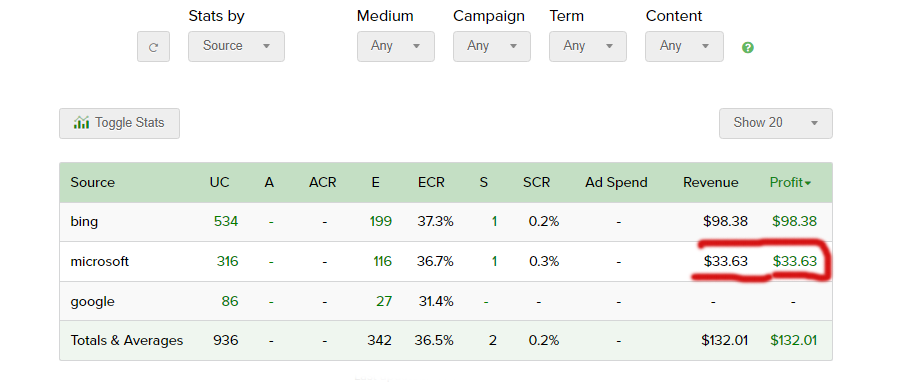 What I Wish I New Before Starting Online Business
Mentorship is underrated. Mentors are short cuts to goals and destinations. A mentor can save you 10 years of your with one piece of advice. In fact, if I knew what I know today before the digital life, my story would definitely have been different.
If I have to over again, these are the steps I will definitely have to follow;
Find a niche (just one). Eg. Health, dog niche.
I will choose one promotional method and master it. Eg. Blogging
I will find myself a mentor (one mentor in that niche)
Finally, I will join a forum
As simple as this may sound, I learnt these the hard way after years of sweat, frustration, sleepless nights and trial and error.
There are lots of shiny objects on the side of the road and there is too much Bull shit in the jungle of the internet. Sticking to these 4 steps will save your life from pain and frustration.
Also Read:
What Affiliate Marketing Is, How It Works and How To Make money with It